News reports (for example, at the Verge and Slashdot) mention a large outage in Rogers, a major Canadian telecommunications provider.
We see lots of evidence for this in our Internet outage detection system.
It's big! Maybe 30% of Toronto and southern Ontario networks, plus a lot of outages in New Brunswick.
Ontario: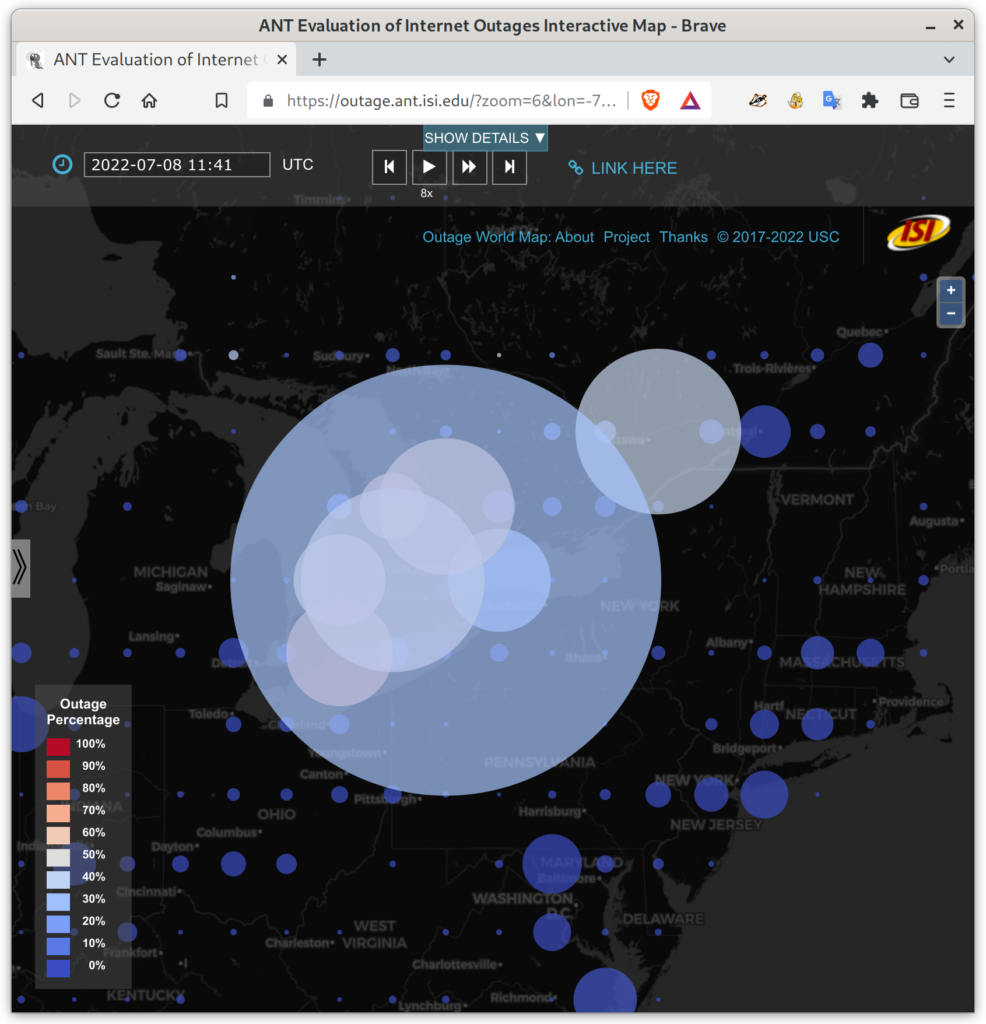 New Brunswick:
An update: Newfoundland also sees a lot of outages. Quebec looks in pretty good shape, though.
And it's lasting a long time. It looks like it started at 5am Eastern time (2022-07-08t09:00Z), it it has lasted 9.5 hours so far!
We wish Rogers personnel and our Canadian neighbors the best.
Update at 2022-07-09t06:15Z (2:15am Eastern time): Toronto is doing much better, with "only" 10% of blocks unreachable (22808 of 21.5k in the 43.8N,79.3W 0.5 grid cell). New Brunswick and Newfoundland still look the same, with outages in about 50% of blocks.
Update at 2022-07-09t21:10Z (5:10pm Eastern time): It looks like many Rogers networks recovered at 2022-07-09t05:15Z (1:15am Eastern time). This includes all of New Brunswick and Newfoundland and most of Ontario. Trinocular has about a one-hour delay while it computes results, so I did not see this result when I checked in the prior update–I needed to wait 15 minutes more.