On November 4th, 2023, we observed a large, 4-hour Internet outage around El Paso, Texas: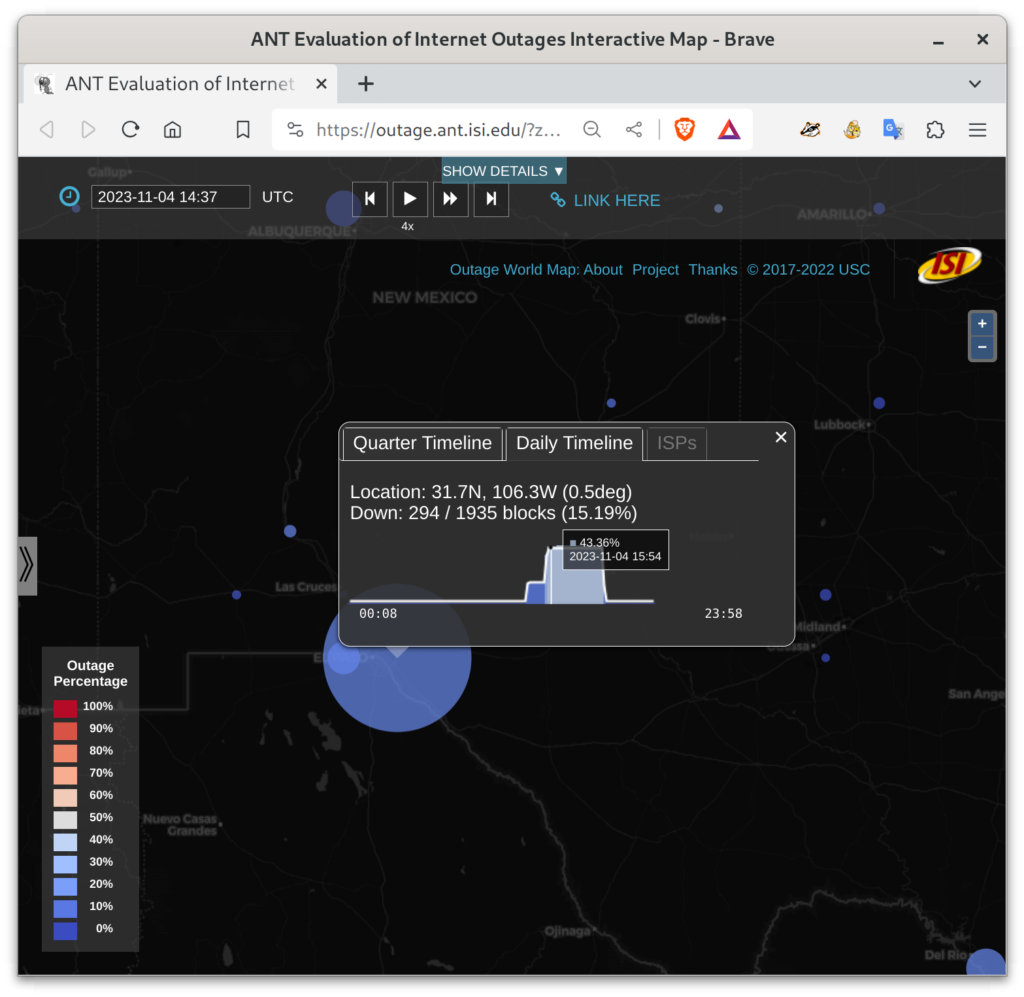 News reports indicate that Spectrum had a cable cut.
Trinocular showed an outage from 8:40am to 1:05pm (mountain time zone), with an smaller initial outage starting at 7am (2023-11-04t15:40 to t20:00 UTC, possibly starting at 14:00 UTC). This outage was quite severe, affecting more than 40% of the local networks that we monitor.
Cable cuts are hard to deal with, and we're happy that they were able to restore service relatively quickly!