We've been watching the situation in Louisiana develop with Hurricane Ida with our Trinocular Internet outage detection system.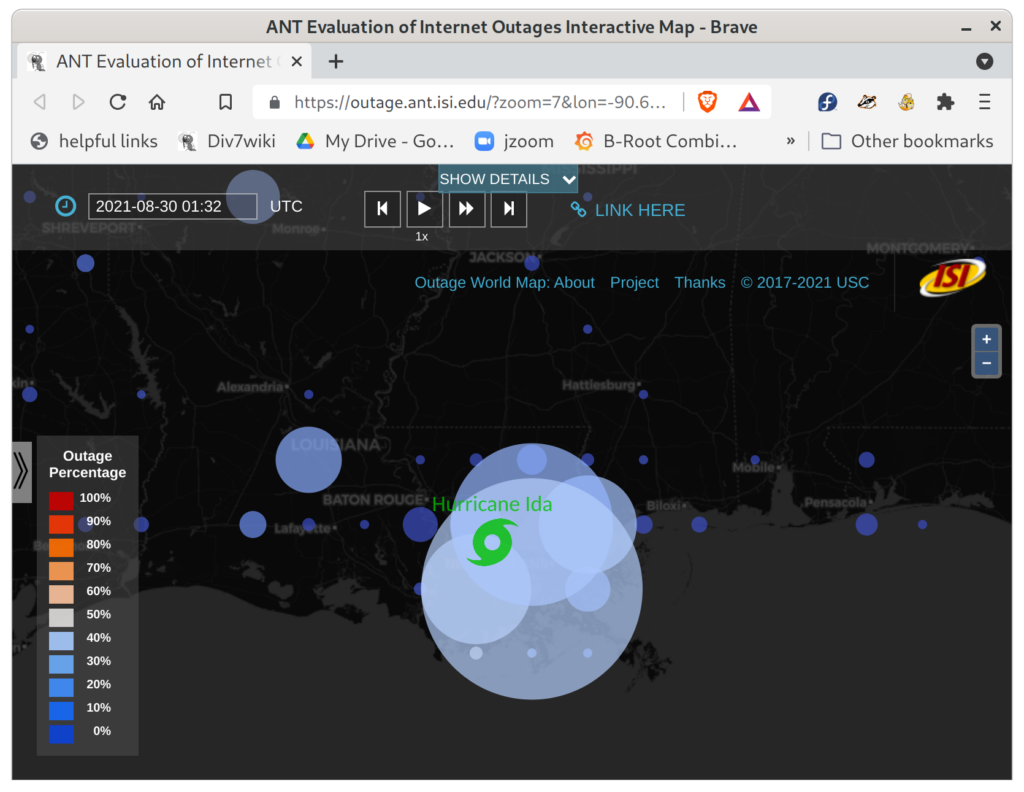 Data as of 2021-08-30t01:30Z, which is 8:30pm Sunday night August 29 in New Orleans, shows about half of the networks in the New Orleans area being unreachable (mostly IPv4 home networks). Following shortly after landfall, these outages correspond with news reports about widespread power loss. Current data is appearing on our Internet outage map.
We wish the residents of Louisiana the best and hope for a rapid recovery.