Xiao Song presented the poster "Measuring the Internet during Covid-19 to Evaluate Work-from-Home (poster)" at the NSF PREPARE-VO Workshop on 2020-12-15. Xiao describes the poster in our video.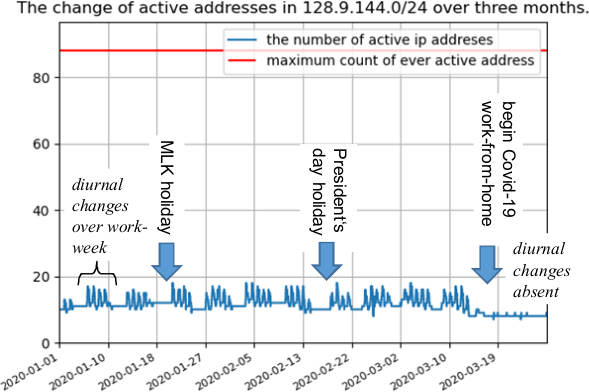 There was no formal abstract, but this poster presents early results from examining Internet address changes to identify work-from-home resulting from Covid-19.
This work is part of the MINCEQ project, supported as an NSF CISE RAPID, NSF-2028279.