Erica Stutz completed her summer undergraduate research internship at ISI this summer, working with John Heidemann, Yuri Pradkin, and Xiao Song on her project "Visualizing COVID-19 Work-from-Home".
In this project, Erica developed a new Covid-19 Work-From-Home website combinng Xiao WFH data with our existing outage website, and adding new interactive drill-down methods to display additional information to the user.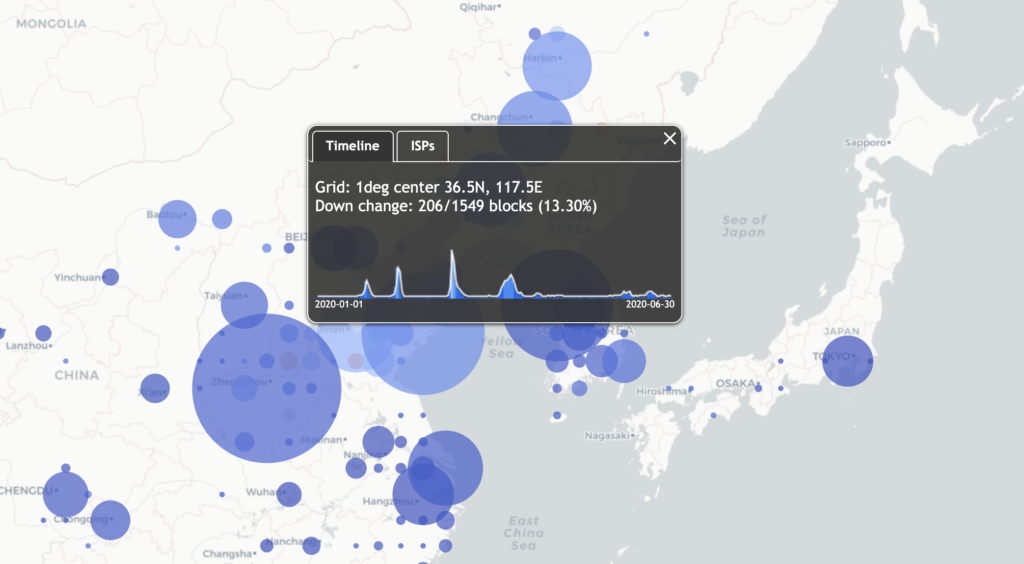 We hope Erica's new website makes it easier to evaluate COVID-19 WFH changes, and we look forward to continue to work with Erica on this topic.
Erica worked virtually at USC/ISI in summer 2021 as part of the (ISI Research Experiences for Undergraduates. We thank Jelena Mirkovic (PI) for coordinating the second year of this great program, and NSF for support through award #2051101.