CenturyLink / Level3 was reported to have a major outage on Sunday, 2020-08-30 (as reported on CNN and discussed on slashdot).
This outage was very clear in our Trinocular near-real-time outage detection system. We have summarized the details with images, before, during, and after, and an animation of the nearly 7-hour event or see the event on our near-real-time outage website.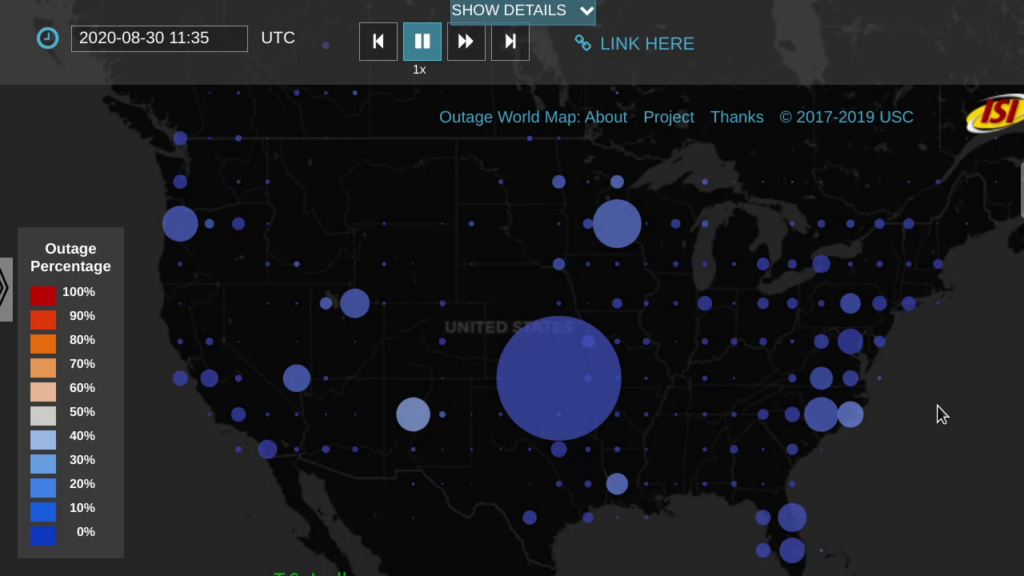 This outage is one of the largest U.S. nation-wide events since the 2014-08-27 Time Warner outage.